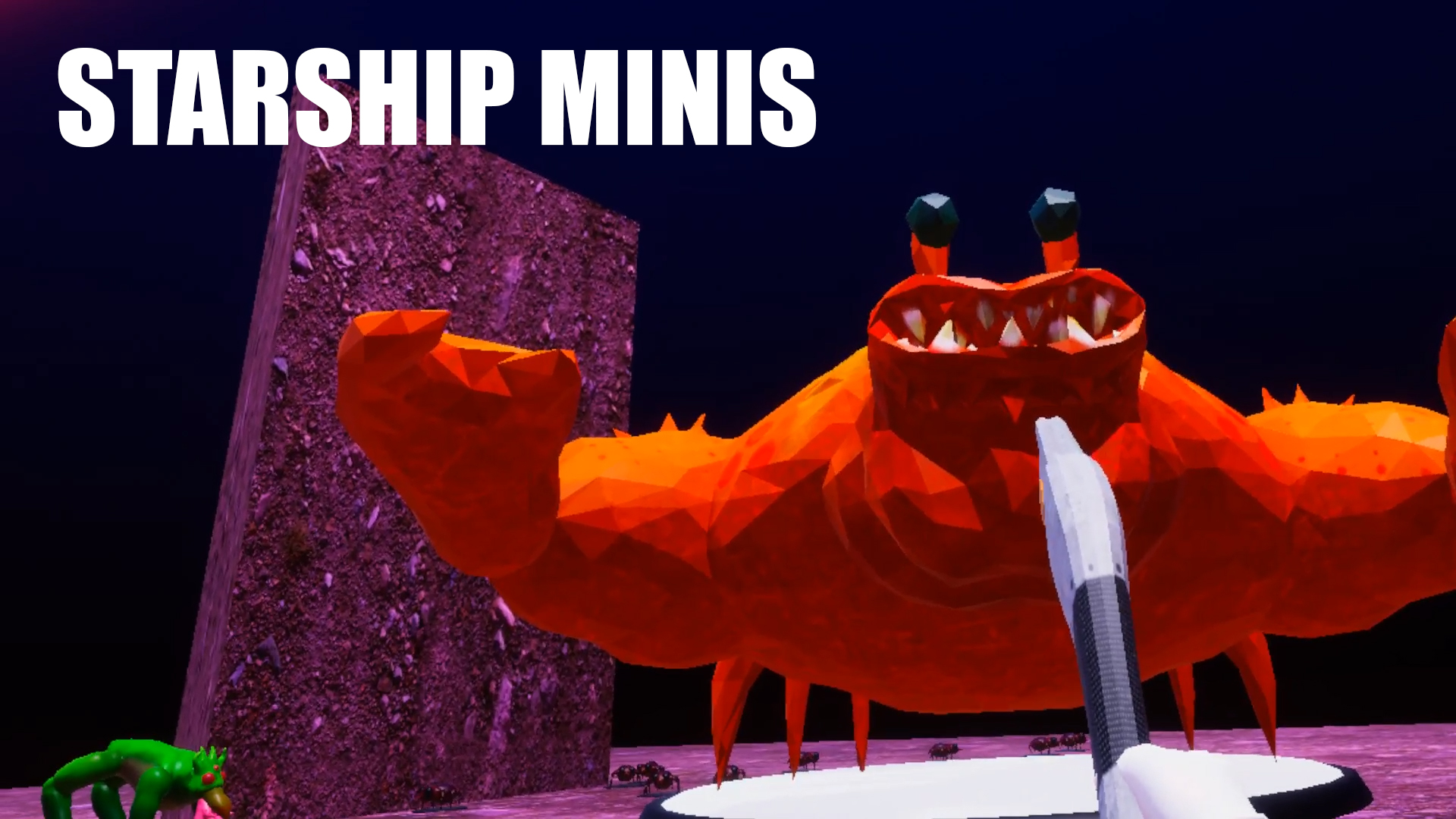 Starship Minis
A downloadable game for Windows
How to play:
Starship Minis is fundamentally a turn based Virtual RPG board game for 1 to 1 players.
Play as a squad of three Troopers classified as Skirmisher, Commando, and Sharpshooter. Each with their own loadout.
About the Troopers:
Commando - Specializes in Close Range Combat with his special Laser Slug Shotgun and Battle Axe. A good pick for taking out medium sized targets. Since Commando is a Pro and used to close encounters of the third kind they have a bit more HP to work with. Commando is fast, to get up close and personal, quick.
Shotgun can fire up to 3 medium strength rounds per Attack Action.
Skirmisher - Specializes in Medium Range Combat with a rapid fire Laser Machine Gun, especially effective at taking out large groups of weaker enemies. Uses a Sword for when enemies get close. Medium amount of threat for a medium amount of health. Skirmisher walks at a moderate pace.
Machine Gun can fire up to 15 weak rounds per Attack Action.
Sharpshooter - Specializes in Long Range Combat with a hard hitting Single Shot Laser Sniper Rifle. The Sharpshooter excels at taking out medium and large enemies with ease. Uses a Spear when things get intimate. Due to trying to stay out of the fight Sharpshooter has a weaker constitution than their fellow Troopers. Sharpshooter is slow...
Sniper Rifle can fire 1 hard hitting round per Attack Action.
Start the game by moving your Troopers into your desired initial placements. When you are ready hit the start button on your wrist using your right hand trigger.
Gameplay Loop:
Switch freely between each trooper. Each Turn you may do 2 Attack Actions and 2 Movement Actions. You can start movement by pulling either trigger to being the movement action which will show you how much you can move based on your Trooper class. Once you have finished a move action you can complete it by pressing the confirm movement action button on your wrist or by using a weapon to attack an enemy. Using a weapon causes an attack action to start. When you perform an attack action with a gun you must use up all of your ammo for the current round and return the weapon to the holster, or huck it away. Your armor is equipped with weapon retrieval technology and anything you drop or throw will return shortly. If you perform an attack action with a melee weapon you can hit as many enemies as you like with it but only apply damage once per enemy. Your Melee Attack Action ends when you reholster or throw (a.k.a. long range holster) your melee weapon so make it count. Once you've used up all your actions (or sooner if you would like) you can end your turn and let the enemies go, however it would behoove you to give no quarter and scoundrel tactics are encouraged; hit and run style.
Buttons:
Battle Setup -
Pick up and move your troopers around.
Use your right Trigger to select the Start Button on your HUD when you are ready to begin battle
Battle Mode -
Grab your melee weapon and strike and enemy to begin a melee attack action
Holster (or throw) your melee weapon to end your melee attack action
Grab your gun and shoot to start a gun attack action
Use up the remainder of your magazine and reholster (or throw) your weapon away to end your gun attack action
Primary Button on your left controller is to cycle to the previous Trooper
Primary Button on your right controller is to cycle to the next Trooper
Secondary Button on your left controller will hide/show your HUD
Pull either trigger to start a movement action
End the movement action by performing an attack action, switching characters, ending your turn, or ending your movement action through the HUD
Come on you apes. You want to live forever?
Playthrough:


Download
Click download now to get access to the following files:
BouncyCastleInteractive-StarshipMinis.zip
55 MB